REUSCH Goalkeeper gloves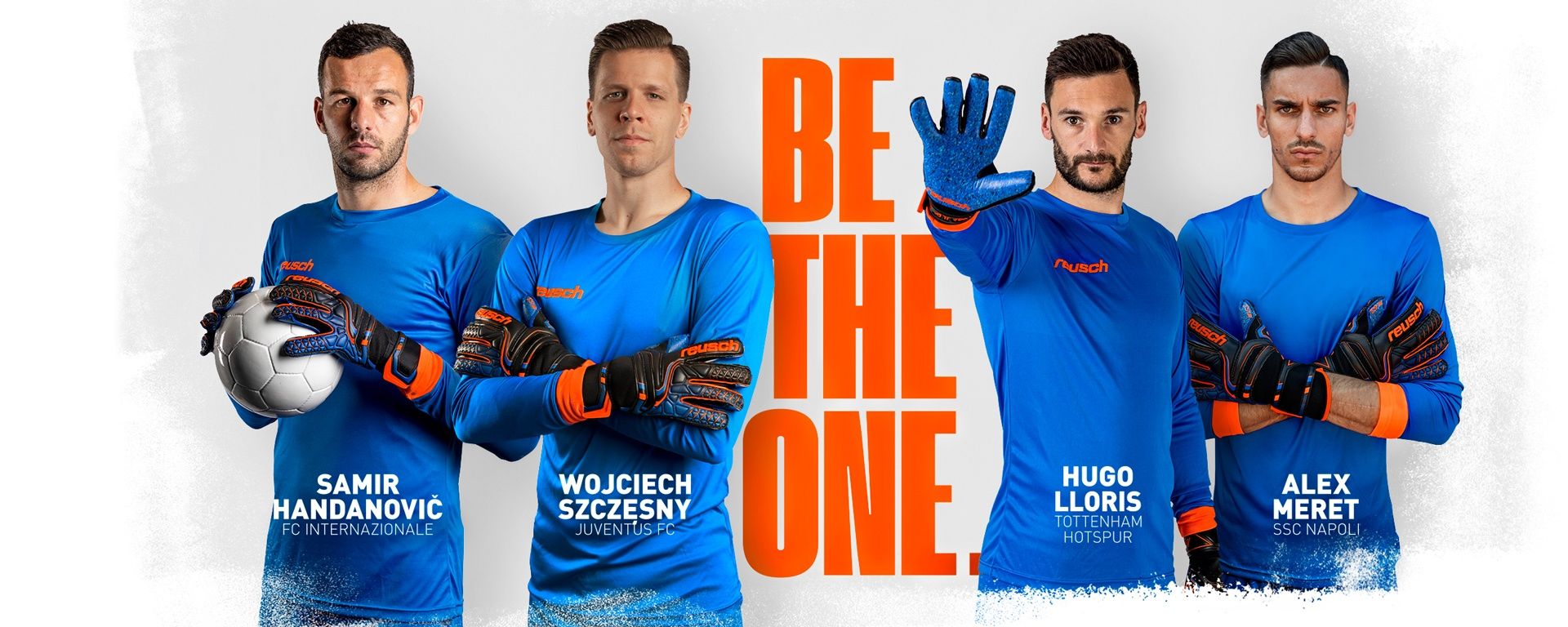 Reusch have proven time and again that they really are the brand to beat in terms of professional quality goalkeeper gloves. Here we've gathered our selection of Reusch gloves and nothing else. Enjoy!
---
Price: 110,00 EUR
Play like Hugo Lloris with the glove choice of the World Champion! The Reusch Attrakt G3 Fusion Evolution NC Guardian is made for superior goalkeeping performances. As the most advanced Reusch palm foam ever, the G3 Fusion latex including special adhesive additives offers best grip properties, great abrasion resistance and outstanding wet weather performances. The extremely tacky G3 Ultra Soft foam was fused with speckled latex injections to boost the palm's all round performance: highly resistant black Solid latex dots noticeably increase the durability; blue Aqua latex dots with the innovative Hydrograin technology push the grip in rainy conditions to a new level. Thanks to the Evolution Negative Cut the latex is seamlessly rolled around the fingertips for a tight fit and maximized latex to ball contact area. An inner seam construction in the lower finger parts offers an extremely tight, soft, flexible and ergonomic fit.
---
Price: 75,00 EUR
Additional info GRIP. The brand new G3 Ultra Soft palm foam offers 100% grip in dry and wet conditions. AGILITY. The tight fitting and extremely flexible one-piece FreeFlex™ backhand fits like a second skin. LIGHTNESS. By combining innovative materials we created our lightest professional goalkeeper glove ever. 88 grams of Pure performance! BREATHABILITY. The neoprene surface guarantees constant ventilation and cool hands.
---
Price: 70,00 EUR
New X-ray G3 pure contact PALM G3 Ultra Soft More grip, more stickiness, more power: by completely refining the G2 latex mixture and adding special adhesive additives, we created the Reusch palm foam with the best grip properties of all times, great cushioning and improved resistance: the G3 Ultra Soft. Ultimate grip properties in dry conditions but also very good performance in wet environments make this palm foam the first choice of most professional Reusch goalkeepers. This high quality palm foam is produced in Germany.